Looking for SEO Services?
If you are searching for SEO Consultancy services in Karachi (Pakistan), then you are at right place.
I am M. Rameez UlHaq Available for SEO Consultancy services, having more than 5 years of experience in the Digital Marketing Industry, now I am plausibly announcing SEO Consultancy services in Karachi and all over Pakistan.
I am providing my Digital marketing and SEO Expertise for your project. I have experience working with small and large scale organizations in Pakistan, USA, UK, UAE, Singapore and Canada. Alhamdulillah I have ranked my clients on top for the most competitive keywords.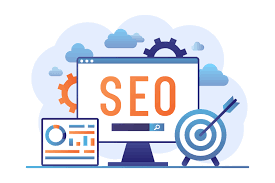 I have handled Large Scale eCommerce / Marketplace and Services websites for my clients and organizations. Currently I am working for Pakistan's largest eCommerce website Daraz.pk View my profile to check my previous job experience.
Focused Point
Identify Market and Keyword Research and Analysis
Helping Development team to Improve Website Structure
Optimizing On-Page Factors (Meta Title, Descriptions, URL Structure and anchor targeting)
Improving User Experience
Optimizing Search Engine friendly pages.
Improving Navigation to enhance the User – Experience
Off-page SEO Strategy Development
Market Intelligence Report
Competitive Analysis
Link building Analysis and Audits
Design Guidance for Search Engine friendly website.
Quality assurance report
I also offer SEO Consulting for Clients specific needs like SEO Strategy Planning and Implementation, Link-building Audit, On-Page Consultancy or Help Clients in Website Development Process to Develop an SEO Friendly Website, Team management and Advance SEO Training.
I also Provide Social media Promotion services Specially for Facebook business Pages!