Google had Started a Massive Crackdown against Black Hate SEOs. A lot of website owners lost their complete presence from Google or lost their Online business due to loosing Google Ranking.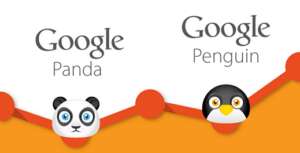 I can see many Small business owners just said goodbye to  SEO consultants after loosing their online business and started searching for a new SEO consultant who can recover website from Google Penalties.
In these cases I observed that most of the respected business owners contacted me to fix the problem and recover their websites  without adequate knowledge of Google algorithm updates. As you already know in Sept 2013 Google had released at least 5 algorithm updates in which hummingbird is remarkable and biggest Google's update ever!
I am writing this post for those small business owners who are not aware of Google Penalties or could not get enough time to study Google updates in depth.
You have to first identify that whether your website have been hit by an algorithm or was there a manual action involved? Only then you will be able to decide how to proceed. There are very easy ways to identify penalties.
Follow one of the following steps to Identify:
Verify your website by Google Webmaster Tools, There you would be able to see if your site had been hit with a manual penalty.
Google will send notifications to site owners at the Google Webmaster Dashboard. Therefor you have to read every notification/ message carefully.
If you get the message regarding manual penalty so there must be an option to send re-consideration request for your website.
The best way to check your Traffic History in Google Analytics Account is that if you had found a massive drop in traffic It is a strong indicator to determine that your website had gotten penalized or had been hit by Google Algorithm.
If you still have a problem in identifying what the problem was, then contact a Good SEO Consultant who can fix the problem.